09 Mar

OneDemand Now a Clio Certified Consultant
OneDemand is a Clio Certified Consultant, Featuring a Unique Web Programming Background to Get The Most From Clio.
3/10/2017 Update: We've relocated from Orange County, CA to Dallas-Fort Worth, TX! This move means our legal tech services have now arrived for law firms in the DFW area.
We're very excited to announce that OneDemand is now a Clio Certified Consultant! From our offices in Frisco, we can help lawyers with Clio anywhere throughout the Dallas Fort Worth area.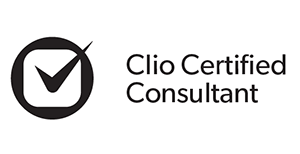 OneDemand is a Clio Certified Consultant covering all of the Dallas Fort Worth area: including Dallas County, Tarrant County, Collin County, Denton County, and Rockwall County.
Clio is a fully web-based practice management solution that allows lawyers to manage matters and contacts, create bills, store documents, and track time in one place. Cloud-based, mobile friendly, and secure, lawyers using Clio can access case data, client information, and documents from anywhere – and even track time from a smartphone wherever they may be. Clio helps today's mobile attorneys manage tasks, keep a calendar, create invoices, and stay on top of important events for every matter from start to finish.
And, as a modern software-as-a-service solution, Clio allows lawyers to connect with any number of other applications they use every day, such as Google Apps, Office 365, Dropbox, QuickBooks Online, or Xero – and many more through its link with Zapier, a third-party API service. Clio simply helps lawyers operate more efficiently both in and out of the office, delivering productivity gains that align well with our mission here at OneDemand.
[RELATED: Does Your Law Firm Need a Case Management System?]
OneDemand's designation as a Clio Certified Consultant means we have completed the necessary training and testing to the standards set by Clio, giving our law firm customers independent verification of our abilities in helping law firms setup and use Clio's cloud-based case management solution. And, our law firm customers get more than just another Clio Certified Consultant – they also get OneDemand's unique legal CTO experience, including our extensive web and programming background. We're able to not only configure Clio itself, but we also have the "under the hood" technical ability to extend and integrate it with the applications lawyers rely on most – while simultaneously understanding how a law firm needs Clio to operate, since we've actually practiced law ourselves.
[RELATED: OneDemand Now a Time Matters Certified Consultant]
—
Becoming a Clio Certified Consultant represents a major milestone here at OneDemand. With our latest certification from Clio, we now are certified consultants on major case management platforms both in the cloud (Clio) and on-premises (Time Matters), meeting a core goal I've had for OneDemand: Helping law firms find and use the right solutions for their unique needs, in any medium. Feel free to reach out if you have questions about case management systems, whether it is Clio, Time Matters, or anything else – or if you just want to know more about this whole cloud thing in general. It's always free to talk with us!
Best,
Scott J. Jackson, Esq.